Used Boats:
227
Adverts Displaying:
11
-
20
GWBOGU-M1122 Built by reputable local Western Australian shipbuilder in 2004 in current BV I,Hull,MACH,Crewboat, Unrestricted Navigation Classification. LOA 20.83m x 4.8m x 1.05m. Powered by twin Caterpillar C12 engines with 24 knots cruise and 27 knots sprint. @ x 25kva Yanmar Aux engines. Generous aft cargo deck (18m2) Located in Indonesia and available for inspection by appointment. Please note sistership also available in September 2016. Will consider sale or charter. Please feel free to contact us for further details....
read more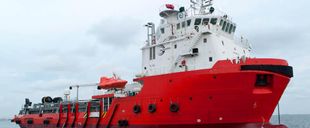 Built in 2009, currently located in Indonesia, this 70mtr PSV with DPS2 is now available for prompt delivery. Class ABS +A1, Fire Fighting Vessel Class1, Offshore Support Vessel, (E), +AMS, +DPS2. LOA 70mtr x 16.6mtrs. Deck area of 560m2 with 5tm2 loading. Powered by twin Niigata (2169hp ea) twin Niigata ASD ZP31 propulsion units with 2 x Nakashina Bow Thrusters. Tank Capacities; (m3) Fuel Oil -813 Fresh Water -417 Sewage- 6739 Foam- 9.78 Ballast Water- 699.6 Liquid Mud- 495 Cement- 231.6 Dispersant- 10.9 Brine- 164.9 Drill water- 699.6 Base oil- 155. 25t p/d watermaker. Acco...
read more

Amazing value for this vessel. I personally visit the yard many times to ensure quality on these vessels. The hull laminate of Vinyl Ester with Kevlar make it bullet resistant. The deep V hull ensures a comfortable and safe ride with a sister ship surviving a sea state 8 with no damage. The standard package delivers a sprint of 25 knots but can be increased up to 40 knots. The design is RINA class and CCS (IACS approved). At cruise, the vessel will have 5 days endurance, seating for 6+2, small galley, toilet, 2 berths. Radar, GPS/Plotter, VHF, mobile communications, electrical police siren wit...
read more
Year:
2012
Length:
16m
Location:
China
Price:
$380,000

View Details
Launched in 2009 and available for immediate delivery and inspection. In current BV TUG Unrestricted navigation. Powered with 3 main engines and Hydraulic Bow Thruster. Gross Tonnage 290T PROPULSION (3 X FIXED PITCH PROPELLERS) Gearboxes 3 x Reintjes WAF 364 5:1 Bowthruster Hydraulically driven, 315 bhp, 360º Water Jet Propul- sion DECK EQUIPMENT Deck Crane 1 Heila HLRM 240T/2SL, 13.7T at 14.3m Deck Crane 2 Heila HLRM 140T/3s, 10T at 12.25m Towing Winch 500m x Ø36mm, 30T pull Anchor Handling Winch 100m x Ø50mm, 80T pull Capstans 2 x 15T Tugger Winch ...
read more
Year:
2009
Length:
26m
Location:
Western Australia Australia

View Details

This vessel was removed from the marker for charter, but now available again at at a good price. This vessel has had a complete refit in 2008, including both engine rebuilds. The twin MWMTBD234V push her all day at 19 knots with a sprint of 23 knots. Her huge fuel capacity of 28,000lts gives her a good range also. The interior is appointed very well for crew comfort with a modern galley and crews quarters. The wing stations also make berthing alongside ships or wharfs easy. The electronics on board are set for long range Open Ocean. She can accommodate up to 12 in comfort and carry 10 tonne d...
read more
We currently have available various MPV's, Heavy Lifet vessels available, open for offers. 1. No.:HCY-165, 2018 built, 12,300DWT MPV, 2X250t cranes LR Classification, Tween deck/ Heavy Lift Carrier, equipped for carriage of containers, strengthened for heavy cargo. LOA 147m. TEU Capacity 842. Powered by MAN B& W 5GMEC95 TII. 2. No.: HCY-87, 2012 built, 28,000DWT MPV, 2X200t cranes and 1X45t aux. GL Classification Multipurpose Heavy Lift Carrier. equipped for carriage of containers, strengthened for heavy cargo. LOA 166m. TEU Capacity 1746. Powered by STX, 6540ME-8....
read more
13,000t Floating Dock Built in 1977 and rebuilt in 2013, this Floating Dock is now available, ex China, for prompt delivery LOA 208.5m. Beam is 45.6m with inner breadth between walls of 36.6m. 2 x 5t cranes. Inspection may be done via independent surveyor in China if travel restrictions are still in place. For a more detailed specification, please feel free to contact us....
read more
Built in 2010 in current CCS Classification, this 35000t Floating Dock is available, ex china, for prompt delivery. LOA 285m. Beam 60m with inner wall breadth of 48.5m. Located at build shipyard and available for inspection by appointment. If current travel restrictions apply, independent surveyors in China may be appointed for inspection. For a more detailed specification, please feel free to contact us....
read more
Built in 2002 in GRP, this vessel located in Portugal under local class is now available for sale. Rare to market, this vessel is 26mtrs and powered by a Cummins 3412 600hp engine, overhauled 2017.. Fuel capacity of 20t with holds for 75t. Aux equipment, crane, water maker, small tender vessel, ice machine, Furuno sonar, Furuno fish finder. For a more detailed specification, please feel free to contact us....
read more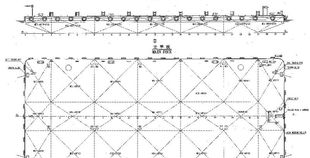 GWBG1004 180ft Ballastable Deck Barges (new) Ready for delivery in late August. 2 units available. 180ft x 80ft x 12ft. 20T deck strength with 4 internal Spud Holes. Inspection Singapore. $USD1.25m per unit. Please contact us for further information....
read more
Year:
2013
Length:
120'
Location:
Singapore
Price:
$1,250,000

View Details